Since 1960, AFP has inspired global change and supported efforts that generated over $1 trillion.
AFP's nearly 30,000 individual and organizational members raise over $100 billion annually,
equivalent to one-third of all charitable giving in North America and millions more around the world.
Welcome to the Association of Fundraising Professionals
East Central Illinois Chapter
National Philanthropy Day Celebration and Awards Luncheon
January 16, 2015 | Champaign Country Club
Each year the Association of Fundraising Professionals East Central Illinois Chapter (AFPECI) hosts a National Philanthropy Day celebration and awards program to identify and recognize outstanding philanthropic achievements by individuals and organizations in our area. National Philanthropy Day Luncheon & Awards will be held Friday January 16th, 2015 from 11:30-1:30 p.m. at the Champaign Country Club.

We are honored that Tony Clements, 2014 Outstanding Volunteer Fundraiser, will serve as Master of Ceremonies for our January 16, 2015 event!

Become an Expert on the Ask with Laura Fredericks – pre NPD
Become an Expert on the Ask
3.5 Hour Seminar with Laura Fredricks | January 16, 2014 | Champaign Country Club
Continental Breakfast: 7:30am | Program:  8am to 11:30am
AFP ECI is excited to welcome Laura Fredricks to our community to present her all-new, self-help motivational series for those who have dreams, goals and a strong desire to have the best and most fulfilling personal and professional life possible. In this half-day professional development workshop, Laura will teach nonprofits and philanthropic professionals how to confidently, willingly and successfully ask for charitable dollars. 
Fredricks, a multi-million dollar ASK-maker, is today's leading authority on "How to A$K© for Money – and More of It." She has helped hundreds of organizations worldwide raise multi-millions through her unique approach to fundraising. She is author of "THE ASK: How to ASK for your Nonprofit Cause, Creative Project and Business Venture."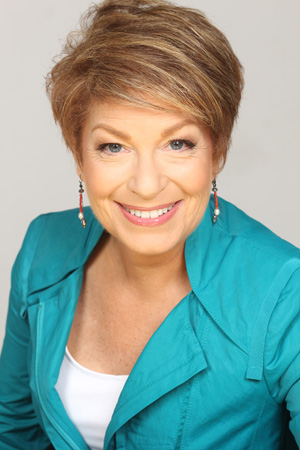 As an attorney-turned-philanthropic advisor, Laura knows how to ask. She comes from a seasoned career in industries best known for making the most high profile of multi-million dollar asks – law and philanthropy – and is the first to merge strategies from both professional sectors into a mainstream practice now known as THE ASK©, available also for the business and consumer lifestyle marketplace. This new practice has placed LAURA on the national and international speaking circuits at conferences around the world from Amsterdam to Ann Arbor, Bologna to Boca Raton, Kenya to Kentucky, Moscow to Montreal, Sydney to Seattle, plus Australia, Italy, and the Netherlands.
THE ASK© has also led LAURA to TV and radio appearances on local talk shows across the nation, and her expertise featured in national publications. Her four books on "How to A$K© for Money – and More of It" have become industry leaders.
---
Did you know there is a deep discount for young professionals and small nonprofits to join the AFP? Young professionals can join the AFP for just $75 and small nonprofits can join for just $150. Also, there is a New Professional/Associate member discount – Join AFP today!
Top Ten Reasons to Join Video – whether you're new to AFP or a seasoned veteran, you'll recognize these value added benefits of membership
Action University – a new, online professional development tool for AFP members that summarizes best-selling business books in a 10-15 minute video
Member Benefits Overview – AFP Professional Membership marks you as a leader in what you do 
Career Central
Looking for career opportunities in higher education, social services, healthcare or other sectors of the nonprofit economy? Look no further than our Careers Page featuring positions at the University of Illinois, Salt & Light, or the Academy on Capitalism. The University of Illinois at Urbana-Champaign has a plethora of opportunities in higher education advancement as they gear up for their next capital campaign. See job postings
About Our Chapter – AFPECI
The Association of Fundraising Professionals, East Central Illinois Chapter is a regional chapter serving the Champaign-Urbana, Danville, Mattoon, Charleston, Effingham, and Decatur communities in East Central Illinois. We host monthly educational networking events on a variety of topics related to fundraising and advancement. Our board of directors is a dedicated group of fundraising professionals from a cross-section of the local non-profit community. Read more
News & Events  |  Subscribe  |  Contact Us  |
Quick poll coming soon…The AFPECI wants to hear from you about upcoming programs. What topics/speakers would you like to see the AFP present? Contact us today at AFPECI@gmail.com
We invite you to join us at our monthly educational networking events

on a variety of topics including annual fund, major gifts, planned giving, the role of social media, and many other topics related to fundraising and advancement. AFP advances philanthropy by enabling people and organizations to practice ethical and effective fundraising. The core activities through which AFP fulfills this mission include education, training, mentoring, research, credentialing and advocacy and more.
AFP offers networking opportunities, a commitment to the highest ethical standards, and cutting-edge educational and professional advancement opportunities. With more 30,000 […]

View current employment opportunities from area companies and organizations." […]

We invite you to join us at our monthly educational events on a variety of topics including annual fund, major gifts, planned […]